The band was formed in 1971 by Dr. James Hammerle of North Carolina State University. Jim was sitting in the bar of the NCSU Faculty Club and told his friend Henry Bowen that someday he'd like to run a German band. Soon after, Jim left for six months in India. When he returned, Henry handed him a list of interested musicians. Jim chuckled and was about to file the list away in a drawer when Henry said "and you'd better start scheduling practices, because you're booked to play at the Faculty Club in a month!"
The Schuhplattler dance group was formed four years later, in 1975, to let the spouses of band members in on the fun. In the early years, many members performed in both groups. Members were primarily faculty and staff at NC State University.
Today, there are about 100 active members in our organization, from all walks of life and all ages. Having both a band and a dance group allows us to provide continuous entertainment, a unique combination in the U.S.! In addition to standard band instruments, we perform with alphorns, Bavarian cow bells, and a glockenspiel.
Highlights from our history include:
Performances in two tents at the Munich Oktoberfest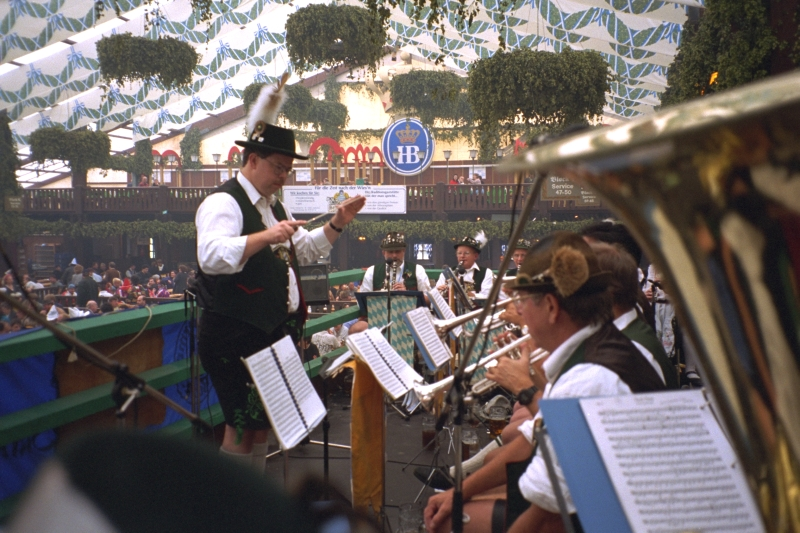 Nine trips to Europe with performances in five countries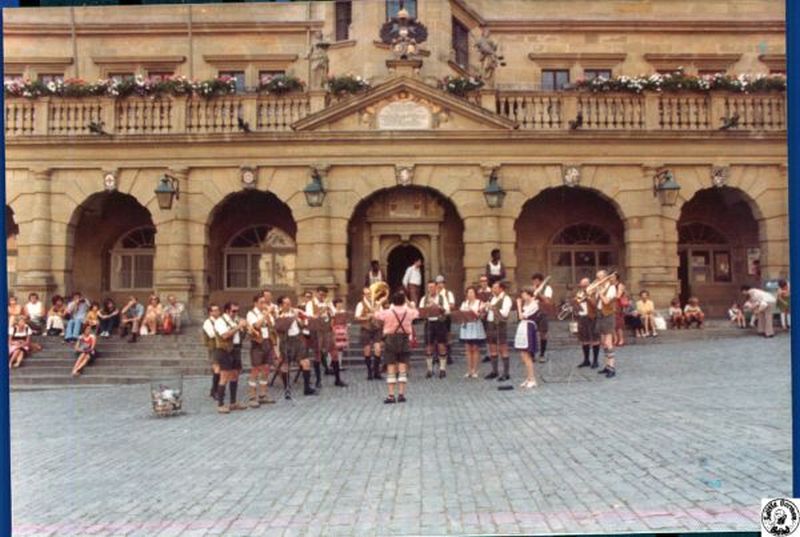 Performances throughout the U.S. including Tennessee, Georgia, Florida, Alabama, Virginia, Pennsylvania, Maryland, New Hampshire, Michigan, and all over North and South Carolina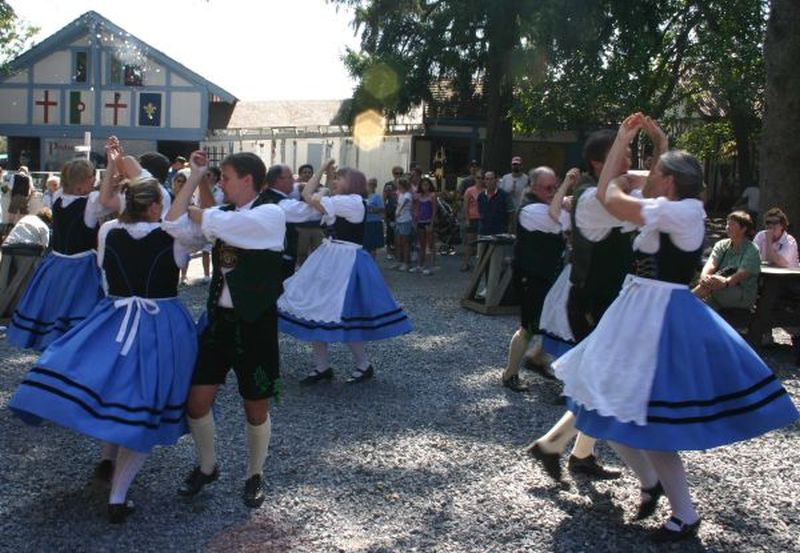 Performances at N.C. State University football and basketball games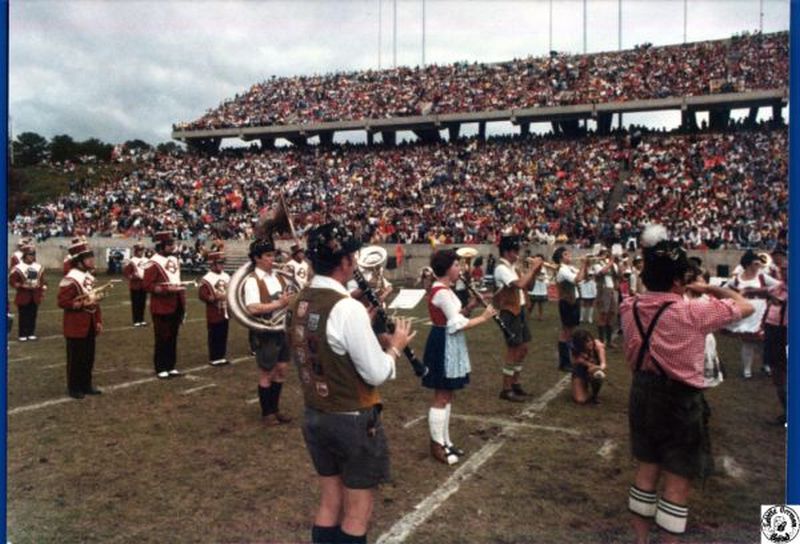 Hosting bands from Germany five times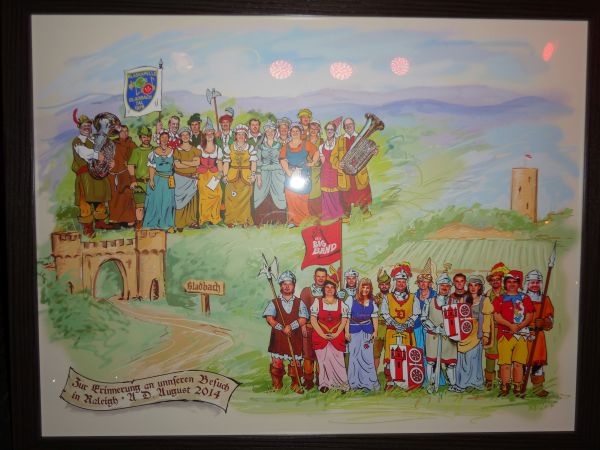 Recording four LPs, one audio cassette, five CDs and one online album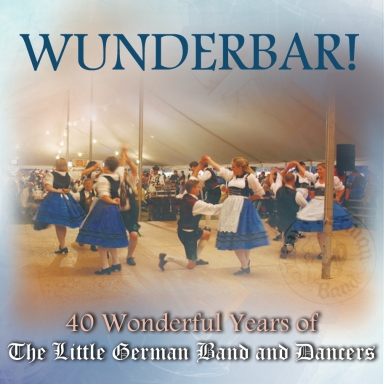 Performances on US and Bavarian television and radio